AURA® Frästechnik GmbH has an excellent after-sale service and gives extensive guarantees. During the process of planning you will save valuable time. With easily recognizable practical labels and interactive tools in the user-friendly catalog.
Tool measurement
Shrinking service
Regrinding service
Special production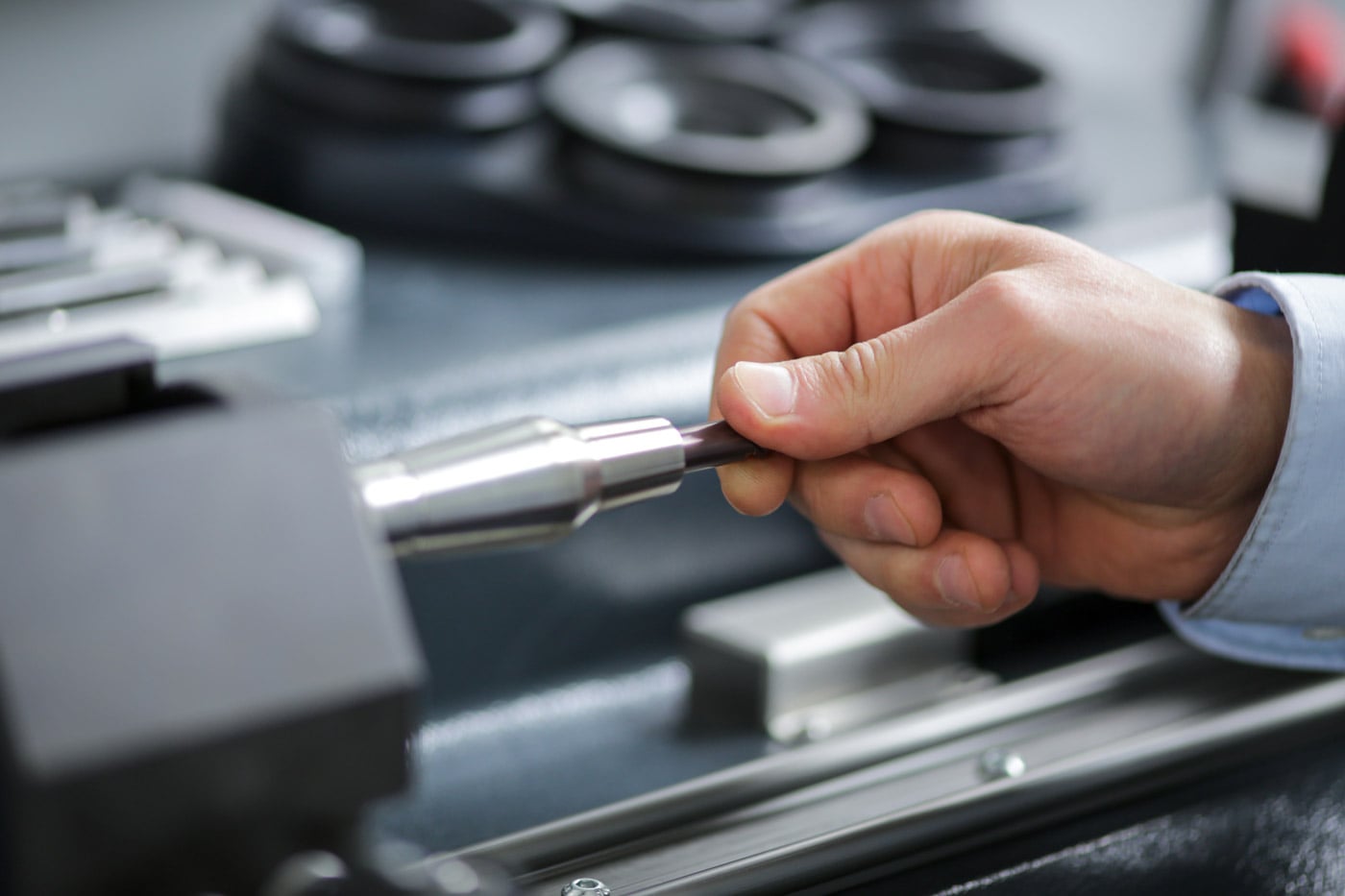 We are where you need us. You have difficult processing challenges or problems with milling? We will not let you down. Let our application engineers and CAM experts advise and actively support you on site.
Consignment stock
We provide you with a basic stock of AURA® tools for your production or tool issue, individually tailored to your needs. In this way, we offer you the highest level of supply security, since you can have the available tools at any time.
iKlick
With "iKlick" to the right tool and all necessary information. In the electronic catalog, the intelligent "iKlick" software quickly guides you to the technology data of the tool you are looking for and its possible combinations.
Here you can access a technology suggestion, use a cutting data calculator to figure out the milling performance of the tool you are looking for and have the envelope curve for the holder collision created. This provides the CAM programmer with all the necessary data for collision-proof machining of the tool pieces.
Quality
To deliver uncompromising quality to our customers is our priority. The use of high-precision CNC measuring machines, laser measuring systems and optical testing equipment of the latest generation is the guarantee for the consistent production quality of our precision tools.